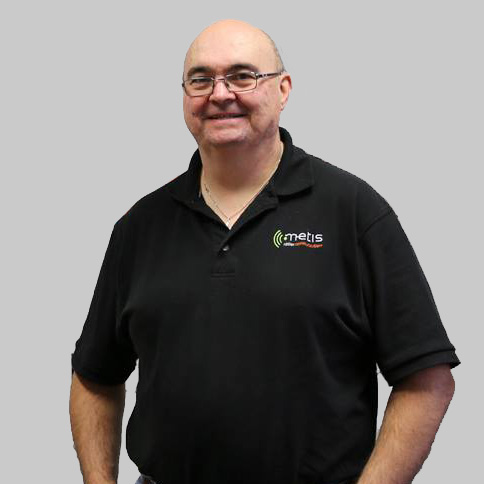 I'm Rob Coulls. I was born in England U.K. in 1966. I'm Married to Lyn very happily for the past 11 years. We have three children, our daughter, Francheska is 10, our son Sean is 9 and our latest addition, Matthew is 18 months. I spent my formative years in Kenya but finished my last two years of school in England. I am very much a family-oriented man and enjoy spending my spare time enjoying their company camping and travelling.
Soon after graduation I joined the Royal Air Force and spent the next 15 years as a Telecommunications technician with them, working on many varied communications platforms. I spent many of those years overseas on postings and detachments. My last posting was to Goose Bay Labrador and from there I remained in Canada as a permanent resident. I remained in Labrador for two years, but I was getting restless.
In 2002 I applied for a job in Fort Nelson to manage the RF side of a small start up communications company. This is where I met Tom Bentham as he was one of the founders. The next year I purchased my way into the business and so the relationship with the company changed. We worked long, and hard hours and the business grew and flourished as did my knowledge of different communications systems. My formal training in RF was a Godsend for me and I learned a lot about the business side of things.
In 2016 my wander lust again took over and I wanted to take a change in direction. Tom and I talked about this and I agreed to join him in this venture. Since I have taken courses and learned about renewable energy that has become a new focus for me. As we build Metis Nation Communications I'm confident we will succeed with experience and determination and a passion for excellence.